We take the approach to consulting for FQHCs from a real world perspective.  Each person associated with FQHCmd has actually done it or are doing it in real life.  FQHCmd was started by two partners that are currently working in the health care field; one still currently the CEO of a nationally recognized FQHC.  FQHCmd takes on a limited number of consulting projects at any one time to insure that our resources are best utilized and that the contracting clinic has the best possible service.  We come to you and get to know y our organization intimately.  We sit down with virtually every member of your organization in some cases, to insure that we come up with the best possible solutions and are there every step of the way during implementation.
Whether it is providing all clinic, human resource or governance procedures and implementation, Section 330 Grant writing, restructuring your organization, aiding in acquisitions, gaining FQHC or FQHC look a like status, or other projects, FQHCmd has the real world expertise and experience for your organization.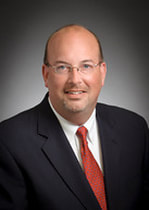 ​Joe Liszak is the Chief Executive Officer of Community Health Services, a Joint Commission accredited FQHC in Fremont, Ohio as well as a partner in FQHCmd. He has served in this position of CEO for the last 18 years. Prior to becoming the CEO in Fremont, Joe began his career in health care administration at another Community Health Center in the City of Toledo, where he was the Director of Special Programs for 4 years.
In 2000, He received the Health Care Administrator of the year award from the Ohio Department of Health and in 2005 his organization won the Diamante Award for excellence in providing health care to the Hispanic population of Northwest Ohio. In addition to his duties at CHS, Joe is also an FQHC health care consultant for the federal government, a position he has held for the last 11 years. He has traveled around the country, including to Alaska, Puerto Rico, and many other areas providing consultation to FQHC's. He holds a Bachelors Degree in Business Administration from Lourdes College and a Masters in Business Administration from Tiffin University.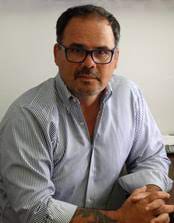 Michael Mucci is the Managing Partner of FQHCmd. Mike also sits on the Board of Directors of a current Rural Health Care Center and brings 30 years of business experience including almost ten years internationally. He has lived and worked in the U.S., UK, Mexico, Zimbabwe, and South Africa; and, he has led organizations either as president, CEO, or COO in such diverse industries as mining, manufacturing and healthcare (He has been the Administrator of a small rural hospital in central Zimbabwe).
Some of Michael's accomplishments include successful turnarounds in Mexican and U.S. manufacturing companies and Zimbabwean mining and industrial organizations. Mr. Mucci was also part of a group that led a successful IPO of an industrial products company onto the Zimbabwean stock exchange, and part of a management buyout group that bought a UK industrial company, with holdings in England, Mexico, Chile and the U.S. Over the past 10 years, Mr. Mucci has been seated on a number of Boards in the U.S., U.K., Mexico and Africa, including as chairman for two South African companies. He graduated in 1983 from Pennsylvania State University, where he majored in Business Administration.
"FQHCmd provided technical assistance and an operational assessment for our FQHC to prepare key management, the Board of Directors and staff for the "new start" HRSA site visit. The practical skills, years of experience  and business expertise of Mike and Joe were exceptional to assist staff in educating and training in preparation for the intense site visit.  An operational assessment was conducted to make sure our organization was properly aligned for success.  I would strongly recommend consulting with FQHCmd due to the positive results we received from our HRSA site visit and implementing recommended changes to better our organization for the community we serve. It never hurts to have an independent consultant, such as FQHCmd, access any organization because there is always room for performance improvement  and the results can exceed expectations."
Bridgette Madden, MBA
CEO of Community Health & Dental Care, Inc. , Pennsylvania
Family Health Centre –  California

Family Health Services of Erie County – Ohio

Rocky Mountain Regional Health Center – Colorado

Southern California Medical Center – California

Mississippi Primary Health Care Association – Mississippi

New Jersey Primary Care Association – New Jersey

Aprima Medical Software – Texas

Total Health Care – Maryland

Community Council Health Systems – Pennsylvania

HELP/PSI – New York

The Whole Family Health Center – Florida

Legacy Medical – Illinois

Community Health Center of Franklin County – Massachusetts

Pomona Community Health Center – California

Florida Hospital – Florida

Maricopa Integrated Health Services – Arizona

Muskegon Family Care – Michigan

The Hamilton Center – Indiana

Vermilion County Health Care – Illinois

WNY Medical – New York

Sunrise Clinics – New Mexico

University of Colorado School of Medicine – Colorado
Compass Community Health – Ohio

Terros, Inc. – Arizona

Genesis Health Care – South Carolina

Community Health and Dental Care – Pennsylvania

HCI Health Care – Indiana

Mineral Regional Health Center – Montana

Lima Memorial Health – Ohio

United Community Health – Iowa

FQHC Germane, Florida/Ohio

Morgan County Medical – Tennessee

Toledo-Lucas County Health Department – Ohio

Northeast Florida Health Services – Florida

Reid Hospital – Indiana

Mountain Health Center – Vermont

Umpqua Community Health Center – Oregon 

New Horizons Behavior Health – Georgia

University Medical Associates – Ohio

Foothill Community Health Center – California

Great Salt Plains Health Center – Oklahoma

St Luke's Medical Clinic – Colorado

Indiana Regional Medical Center – Pennsylvania

Islands Community Medical Center – Maine